Byron is the West Coast addition to the Hunk-O-Mania show. This Blond haired and blue eyed surfer, combined with his high energy performance have earned him a crowd favorite status. An even balance of good looks, all the right moves and a charming personality.

You can see him perform his male exotic dancer routines at our New York City male revue location - SPIRIT Nightclub or on the road with our tour show male revue.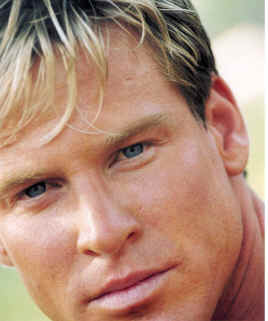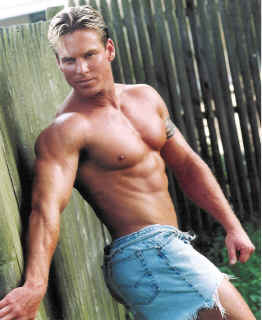 "I love performing at HUNK-O-MANIA. Come and see me sometime in the near future. I've danced at other places, but there is no better place to interact with the girls! If you stop by the club, I'll be happy to cater to any of your "special" requests... male exotic dancer style of course!"
Rent-a-Hunk info: 917-921-8476 (live person)
BACK TO more Male Strippers
MEET THE MEN PAGE
HUNK-O-MANIA is not just a Male Revue! It's is a high energy, audience participation show that caters to women and what they want... This is the nightclub to indulge a bachelorette party fantasy, celebrate a birthday or have a girls night out.

Male strippers - massage hunks and hunky waiters will cater to your every need and make your night exciting and fun. Enjoy our intimate setting that's "Up Close and Personal". Come alone or with friends...We'll make you feel special!

Can't make the show? Get a "Rent-a-Hunk to-go" .

Visit www.hunk-o-mania.com for tickets to the New York City location or call 917-817-9006.